Surgical
Compression Cryotherapy is a proven science which benefits both post-operative surgery and sports injuries.
The cooling effect reduces blood flow to the area of treatment in turn reducing inflammation and combined with compression reduces any swelling resulting in better mobility.
The road to recovery after surgery can be both painful and tiresome. Surgery is considered a very stressful time and can be both traumatic and time consuming in respect to recovery.
Physiotherapy has remarkable effects on rehabilitation and combined with Cryocool compression therapy will have dramatic effects on the range of movement and the reduced swelling which in turn produces a much quicker recovery time.
Sports
Why compromise training? - when swelling occurs due to excessive training related to a previous injury Cryocool® can reduce that swelling by means of cold compression therapy which in turn allows you to get back up training with less down time intervals.
Why compromise rehabilitation? - good rehabilitation is vital to the recovery process after injury, Cryocool® used in conjuction with physiotherapy will reduce the recovery time dramatically with noticable end results.
Newmaw Medical Ltd can offer a professional shoulder and knee cuff.
Please click here to download our information leaflet.
For information on applying the Shoulder cuff please click here.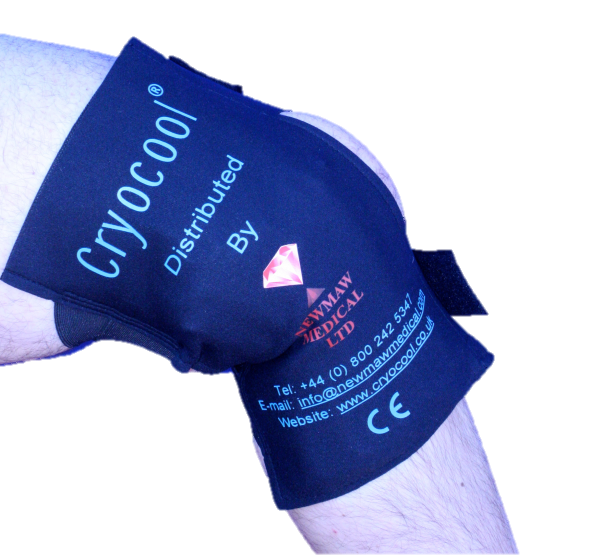 Cryocool® Compression Cryotherapy
BUY ONLINE (Please Note: Additional Charges for delivery outside the UK)
Cuffs come with 4 x gel packs.
12 x Knee Cuffs £420.00 + £22.00 Delivery
1 x Knee cuff £40.00 + £3.90 Delivery
1 x Shoulder cuff £40.00 + £3.90 Delivery